Do you value the company you keep? We do. Clients and Partners who value our Research, Brand Consulting, and Copywriting may look different, but they share a common goal: keep the best and revitalize the rest!
Selected Clients & Partners
Adjective & Co.
ADP
Assurant Solutions
Atlanta Academy
Big Drum
BlueSky Exhibits
Bull's-Eye Creative Communications
Capitol Media Solutions
CMI
CORE
Crosley + Company
Design That Works Communications Inc.
Disc-O-Bed LP
Emerald Cube
Employease, Inc.
FireFly Facilitation
Georgia-Pacific
Horizons Financial Advisors
L. J. Butler, Inc.
Long & Associates
Marketing Workshop
Morgan Consultants, Inc.
Newell Rubbermaid
PDA, Inc.
Planet Studio
Porter Keadle Moore, LLP
Project X
Prominent Placement, Inc.
Prosperity Productions
PVR Research
Reason Labs
Recruiting Choices, Inc.
Schlesinger Associates
Sellers, Richardson, Holman & West
SMC3
Sundial Plumbing
Talent Connections
The Bantam Group, Inc.
Vantedge Group
Waterstone Management Group
The Willeford Group, CPA, PC
Testimonials
You really understood what we needed to convey to our target audience and delivered it with world class service!
Your professional approach and well-constructed methodology confirmed what I believe makes the difference between a consultant and a seller. You helped me make better decisions and that is the essence of high quality consulting.
You really delivered on the challenge of our client's naming project. With detailed analysis and research of the client's current brand, you delivered a solid renaming strategy.
Your work was critical to clarifying the strategic direction of our firm. Discovering our definitive competitive difference has shaped every aspect of our strategic growth decisions — from which offerings we should enhance, to where we should focus our resources.
The company experienced record sales in the two months after rebranding under the new name. My confidence and clarity about the business have soared.
You helped me focus everything I do under one umbrella. I am now in a better position to book more business.
You precisely targeted and expanded on the unique, marketable aspects of the company, resulting in a powerful marketing message which has earned us attention we have never received before.
Linda is a consummate caretaker of our ideas and ideals. Her excellent interviewing technique allows her to truly understand what our company feels so strongly about and the message we need to convey. She then delivers a product that brings out the very best about our company and what we stand for. Her work with us was painless, timely and the most professional finished product I have every dealt with.
The Brand Renovator knows how to get to the heart of the matter, really digging to understand the issues and distilling everything down to its essence.
Linda has a way of putting things into words that is second to none. She balances critical thinking with creativity in just the right way.
The investment in you saved me tens of thousands in wasted time. It was the guidance you gave me that helped me find the course I needed to set.
The resulting recommendations were the foundation for our transformation from a scattered offering of services to a clear and compelling brand identity.
Beyond your excellent prep and focus group moderation, your insights and summary were exceptional and helped to differentiate us in the eyes of our client.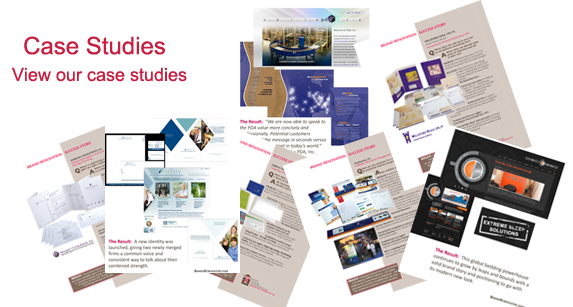 Client Spotlight
Crosley & Company founder Gale Crosley is in our Client Spotlight for being named one of the top 100 Most Influential People in Accounting by Accounting Today for SEVEN consecutive years.
Congratulations to Talent Connections for making the Inc. 500 list of the Fastest Growing Private Companies in America, two consecutive years.
Capitol Media Solutions is a two-time honoree of Inc. 500 Fastest Growing Private Companies in America. Way to go!